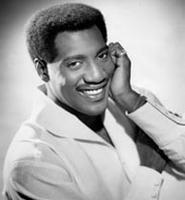 I spent the last few days on an Otis fad. Anybody who knows me well, knows I like all different types of music and right now it is Otis.
I was shocked and dumbfounded to learn, that
Otis Redding
died when he was only 26 years old. 26 years old. In that short life he created a legacy of soul music that still lives on today. I shiver with the opening words of
'These Arms of Mine'
and
'I've been loving you too long (to stop now)'
brings tears to my eyes.
'Try a little Tenderness'
makes me sad and
'I've got dreams to remember'
always inspires me when times get rough.
Then there is his most famous recording '
(Sittin' on) The dock of the bay'
, which he wrote after a break where he spent a lot of time listening to The Beatles
'Sgt. Pepper's Lonely Hearts Club Band'
LP (did I mention I used to live off Penny Lane in Liverpool?). Apparently when Otis played his new tune to everyone back home, nobody cared for it. He recorded it in the studio on the 6 & 7th December 1967 and died three days later in an aircrash. The record landed at #1 in the pop charts 3 months later.
Like many great artists he never knew how incredibly famous he would become.
Otis believed in himself, pushed himself, fought prejudice both racially and musically. He defied convention, struck out in a new direction even when people said it wouldn't work. It takes guts and self belief to do that. Here's to a great man.