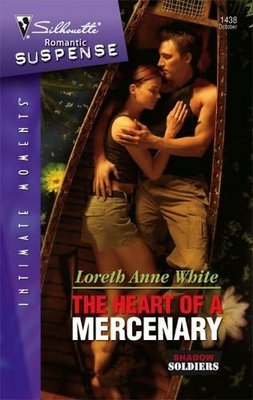 I am reading this book right
now
.
I realize I am biased. I realize you might think I am just promoting my friend
Loreth
.
And I
would
tell you to go out and buy this book right now just because Loreth is my friend.
But I'd have told you anyway :)
Because I would have recommended
The Heart of a Mercenary
even if I'd never heard of Loreth Anne White.
I was a reader before I became a friend and now that I understand the process, I am even more impressed by Loreth's talent.
This is a great, rip-roaring tale of fast-paced, emotionally charged, dragged-through-the-jungle-backwards, love.
Fabulous :)